Frequently Asked Questions
---
What payment methods do you accept?
We are happy to accept cash, debit, and credit cards.
Can I bring my pets?
We know that pets are an important part of your family.  We are happy to welcome your pets.  Please keep your pets on a leash at all times, and clean up after them.  Due to insurance reasons , we are not able to accept dobermans, rottweilers, or pitbulls.  Thank you for understanding.
Can you refill my propane tanks?
Yes, we are happy to fill your propane tanks.  We can also fill directly to your RV. Click here for more details.
Is there a discount if my camping club comes?
Yes, camping clubs (6 or more RV's) get a special price of $32 per night plus FREE usage of the Lodge.
Can I store my boat or RV at Beaver Run?
We are happy to store your boat or RV for a fee of $45 per month.
What kind of fish can be caught in the lake?
There are primarily bass and bream.  Some are quite large.  Bass as large as 6 lbs have been caught.
Is there a gas station nearby?
Grady's truck stop is a half block away.  They sell gas and diesel and are equipped to handle big rigs.
We are happy to answer your questions!
If you do not find the answer to your question on this page, please click here to contact us.
Spend the weekend relaxing under the pines!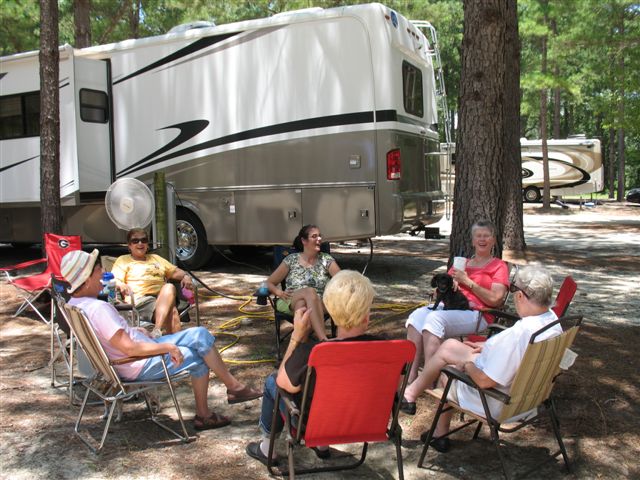 We look forward to your visit!